Welcome to Our Family Office Database Portal Preview

Single Family Office
Multi-Family Offices
Real Estate Family Offices
Venture Capital
Private Equity
Angel
Single Family Office
| Firm Name | Contact First Name | Contact Last Name | Contact Title/Position | Phone Number | Fax Number | Personal Email Address | Company Email Address | Company Street Address | City | State/ Province | Postal/Zip Code | Country | Region | LinkedIn Profile | Company's Areas of Investments/Interest | Year Founded | AUM | Secondary Email | Additional Company/Contact Information | Website | About Company | MF/SF | New Office |
| --- | --- | --- | --- | --- | --- | --- | --- | --- | --- | --- | --- | --- | --- | --- | --- | --- | --- | --- | --- | --- | --- | --- | --- |
| Firm Name | Contact First Name | Contact Last Name | Contact Title/Position | Phone Number | Fax Number | Personal Email Address | Company Email Address | Company Street Address | City | State/ Province | Postal/Zip Code | Country | Region | LinkedIn Profile | Company's Areas of Investments/Interest | Year Founded | AUM | Secondary Email | Additional Company/Contact Information | Website | About Company | MF/SF | New Office |
| Baltisse NV | Didier | Ysenbaert | General Director | Available upon request | Available upon request | Available upon request | Available upon request | Pauline Van Pottelsberghelaan 10 | Sint-Denijs-Westrem (Gent) | | 9051 | Belgium | Europe | Available upon request | Real Estate, Private Equity, Asset Management | | | Available upon request | Available upon request | Available upon request | Baltisse is the family and investment office for Mr Filip Balcaen's family. Continuous investment in modern manufacturing facilities. Filip Balcaen has been active in the floor-covering industry worldwide through Balta, producer of broadloom carpets, area rugs and laminate floors, and IVC Group, producer of resilient floorcoverings (vinyl sheet and luxury vinyl tile (LVT)). Both of these companies held market leading positions in the European residential market, with a strong and growing foothold elsewhere (particularly in the US and Russia). | SF | |
| Baltisse NV | Marc | Janssens | Director Asset Management | Available upon request | Available upon request | Available upon request | Available upon request | Pauline Van Pottelsberghelaan 10 | Sint-Denijs-Westrem (Gent) | | 9051 | Belgium | Europe | Available upon request | Real Estate, Private Equity, Asset Management | | | Available upon request | Available upon request | Available upon request | Baltisse is the family and investment office for Mr Filip Balcaen's family. Continuous investment in modern manufacturing facilities. Filip Balcaen has been active in the floor-covering industry worldwide through Balta, producer of broadloom carpets, area rugs and laminate floors, and IVC Group, producer of resilient floorcoverings (vinyl sheet and luxury vinyl tile (LVT)). Both of these companies held market leading positions in the European residential market, with a strong and growing foothold elsewhere (particularly in the US and Russia). | SF | |
| Cat Trail Management | David | Dekker | Managing Partner | Available upon request | Available upon request | Available upon request | Available upon request | 8 Wells Hill Road | Weston | CT | 6883 | United States of America | North America | Available upon request | Hedge, Real Estate, Private Equity, Secondary, and Venture Capital Funds, Merchant Banking | 2.004 | $2B | Available upon request | Available upon request | Available upon request | Cat Trail Management, a single-family office and partner in Cat Trail Capital (CTC), a private equity fund focused on technology, biotech and cleantech companies both in the private and public markets. Cat Trail's investment philosophy is to manage a broadly diversified portfolio with the goal of capital appreciation, as well as the generation of trading profits. Using its proprietary asset allocation model, valuation framework and merchant baking philosophy, Cat Trail takes strategic positions in publicly traded securities, makes strategic placements with unique fund managers, oversees and manages a portfolio of real assets, and takes private equity interests in small to middle-market companies. | SF | |
| Cat Trail Management | Andrew | Budinoff | Director of Portfolio Management and Trading | Available upon request | Available upon request | Available upon request | Available upon request | 8 Wells Hill Road | Weston | CT | 6883 | United States of America | North America | Available upon request | Hedge, Real Estate, Private Equity, Secondary, and Venture Capital Funds, Merchant Banking | 2.004 | $2B | Available upon request | Available upon request | Available upon request | Cat Trail Management, a single-family office and partner in Cat Trail Capital (CTC), a private equity fund focused on technology, biotech and cleantech companies both in the private and public markets. Cat Trail's investment philosophy is to manage a broadly diversified portfolio with the goal of capital appreciation, as well as the generation of trading profits. Using its proprietary asset allocation model, valuation framework and merchant baking philosophy, Cat Trail takes strategic positions in publicly traded securities, makes strategic placements with unique fund managers, oversees and manages a portfolio of real assets, and takes private equity interests in small to middle-market companies. | SF | |
| Fexson Capital | Felix | Soussan | Chairman | Available upon request | Available upon request | Available upon request | Available upon request | 33 Bd Grande Duchesse Charlotte | Luxembourg | | L-1331 | Luxembourg | Europe | Available upon request | Private Equity | 2.002 | | Available upon request | Available upon request | Available upon request | FEXSON CAPITAL is a single family office focused on private equity since 2002. | SF | |
| Fexson Capital | Jordan | Soussan | Director | Available upon request | Available upon request | Available upon request | Available upon request | 33 Bd Grande Duchesse Charlotte | Luxembourg | | L-1331 | Luxembourg | Europe | Available upon request | Private Equity | 2.002 | | Available upon request | Available upon request | Available upon request | FEXSON CAPITAL is a single family office focused on private equity since 2002. | SF | |
| K5 Family Office GmbH | Julius | Neuberger | Managing Director | Available upon request | Available upon request | Available upon request | Available upon request | Waltherstraße 23 | Munich | | 80337 | Germany | Europe | Available upon request | Real estate and Alternative Asset Classes (venture capital, private equity and absolute return funds). | 2.011 | | Available upon request | Available upon request | Available upon request | K5 is a single family office investing in both real estate and alternative asset classes in the technology sphere. | SF | |
| K5 Family Office GmbH | Albrecht | von Rheinbaben | Managing Director | Available upon request | Available upon request | Available upon request | Available upon request | Waltherstraße 23 | Munich | | 80337 | Germany | Europe | Available upon request | Real estate and Alternative Asset Classes (venture capital, private equity and absolute return funds). | 2.011 | | Available upon request | Available upon request | Available upon request | K5 is a single family office investing in both real estate and alternative asset classes in the technology sphere. | SF | |
| Zwick Partners LP | Johannes | Zwick | Managing Partner | Available upon request | Available upon request | Available upon request | Available upon request | 101 South Tryon St., Suite 2700 | Charlotte | NC | 28280 | United States of America | North America | Available upon request | | 2.012 | | Available upon request | Available upon request | Available upon request | Zwick Partners is a single-family office located in Charlotte, NC. We primarily focus on making equity investments via growth capital, recapitalizations, or buy-outs, but have invested in other parts of the capital structure as well. We seek high quality small business opportunities in the U.S. and parts of Western Europe. | SF | |
| Zwick Partners LP | Bradley | Batten | Partner | Available upon request | Available upon request | Available upon request | Available upon request | 101 South Tryon St., Suite 2700 | Charlotte | NC | 28280 | United States of America | North America | Available upon request | | 2.012 | | Available upon request | Available upon request | Available upon request | Zwick Partners is a single-family office located in Charlotte, NC. We primarily focus on making equity investments via growth capital, recapitalizations, or buy-outs, but have invested in other parts of the capital structure as well. We seek high quality small business opportunities in the U.S. and parts of Western Europe. | SF | |
Multi-Family Offices
Real Estate Family Offices
Venture Capital
Private Equity
Angel
Overview
Included
Benefits
RISK FREE
Testimonials
Demo
Overview
Family Office Database Combination Package is available for purchase. Our Family Office Databases includes an average of 2-3 contacts per family office. Our current database has 2,289 Single and Multi Family Offices with 4,622 contacts globally.
Single Family Offices 910 with 1,529 Contacts
Multi Family Offices 1,379 with 3,093 Contacts
Click here to download our Database Brochure
The Multi-Family Office and Single Family Office Database Overview
Our team of experienced family office and capital raising professionals offers the most accurate and consistently updated database of family offices in the industry. Our past clients have included UBS, Gottex Funds, PNC Bank, SEI, State Street, Deutsche Bank, Lehman Brothers, and over 250 other satisfied clients over the past 7 years. Our team has spent over 1,000 hours constructing this deep Excel-based database with over 60,000 cells of data on over 2,289 family offices that control more than a combined trillion dollars in assets.
Our combination package includes listings for both single and multi-family offices that are based both inside and outside of the United States. Family offices are hubs of high net worth and ultra high net worth individuals and families. Developing productive relationships with a small handful of family offices can be enough to significantly grow an investment firm or high net worth related service. Each listing in our database has had their contact details collected over the past 2 months via phone, email, or visits to their website and other sites.
An Overview of our Family Office Directory Solutions
If you would like to buy our Family Office Databases or learn more about the specific packages that we offer, please click here.

If you would like to conduct more research before purchasing our database, please see the video overview, available sample, statistics, and potential uses described below. We have made this page thorough and detailed to make your due diligence on our team as efficient as possible. If you need to present this resource to your team or client please feel free to print out or email our Family Office Database Brochure for your team's review.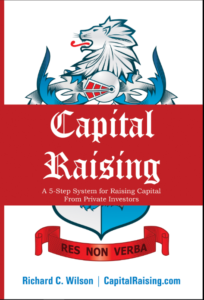 Free Book on Family Office Capital Raising: Free Book on Family Office Capital Raising: If you would like to learn more and receive a free book on family office capital raising, "A Guide to Working with & Raising Capital From Family Offices go to www.capitalRaising.com to learn more.
Included
Benefits
RISK FREE
Testimonials
Demo
If you wish to learn more on the products listed below please click the images.