The Multi-Family Office and Single Family Office Database Overview
Our team of experienced family office and capital raising professionals offers the most accurate and consistently updated database of family offices in the industry. Our past clients have included UBS, Gottex Funds, PNC Bank, SEI, State Street, Deutsche Bank, Lehman Brothers, and over 250 other satisfied clients over the past 7 years. Our team has spent over 1,000 hours constructing this deep Excel-based database with over 60,000 cells of data on over 1,300 family offices that control more than a combined trillion dollars in assets.
Our combination package includes listings for both single and multi-family offices that are based both inside and outside of the United States. Family offices are hubs of high net worth and ultra high net worth individuals and families. Developing productive relationships with a small handful of family offices can be enough to significantly grow an investment firm or high net worth related service. Each listing in our database has had their contact details collected over the past 2 months via phone, email, or visits to their website and other sites.
An Overview of our Family Office Directory Solution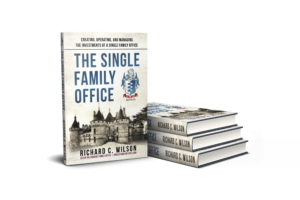 If you would like to conduct more research before purchasing our database sample database, statistics, and potential uses described below. We have made this page thorough and detailed to make your due diligence on our team as efficient as possible. If you need to present this resource to your team or client please feel free to print out or email our Family Office Database Brochure for your team's review.
Free Book on Family Office Capital Raising: Free Book on Family Office Capital Raising: If you would like to learn more and receive a free book on family office capital raising, "A Guide to Working with & Raising Capital From Family Offices go to www.capitalRaising.com to learn more.
Family Office Database Listings Include: The Family Office Databases offers a collection of inclusive contact details for 1,347 multi and single family offices from around the globe. These inclusive contact details include the following information when available:
Name of Family Office
AUM (for 24% of the firms)
2,560 Rows of Data – An Average of ~3 Contacts Per Office (Over 50,000 cells of data)
Contacts' Associated Job Titles
Contact Phone Number & Email Address
Phone Number, Fax Number, & Email Address of Family Office (All 3 are present for 99%+ of listings)
Family Office Address That Can be Sorted by Country, City, State, or Zip Code
Investments/Areas of Interest (for 84% of the offices)
Company History & Notes
Website URL of the Family Office
LinkedIn Profile Information for 84% of the Contacts Within the Database
Note: While many profiles are complete, not all of the information for the above categories can be found for all of the offices in our database. Family offices are very secretive, and as such, information is often times scarce and hard to find. Family offices value their privacy and that of their clients. Information on AUM, investment preferences, and company history can be difficult to find, and as such, is a less complete portion of our database. Offices were not included in our database if a phone number or email address were not present, so each contact has at least one point of contact in addition to a mailing address.
Benefits of the Multi and Single Family Office Databases
Gain access to investor contact details of over 3,000 total investors from 1, 347 family offices
Work more efficiently, raise capital faster than you otherwise could
Expand your press release or newsletter mailing coverage by building direct valuable relationships
Schedule more conference calls and on-site visits with prospects
Become more efficient at accessing more than a trillion dollars in assets managed by the contacts within our database of family offices
Update your old in-house database or directory of family offices
Take advantage of the 1,000+ hours our team has invested in building the Family Offices Database to leverage your firm's time and efforts
Complete more road shows and sets of business trip meetings
Enable your team to follow up with leads from industry conferences and meetings
Reach concentrated pools of HNW and ultra high net worth investors
If you have questions please email Team@FamilyOfficeDatabases.com